Apple is one of the most famous brands and purchasing Apple products is considered as a status. Apple has recently announced their upcoming event by the name 'Scary Fast'. Here is the complete detail about Apple's Scary Fast Event with Upcoming New Macbook models. The event is organized on 30th October and has a chance to showcase the new Mac books. This article will share details about the new Apple event. So if you want to know more, keep reading with us.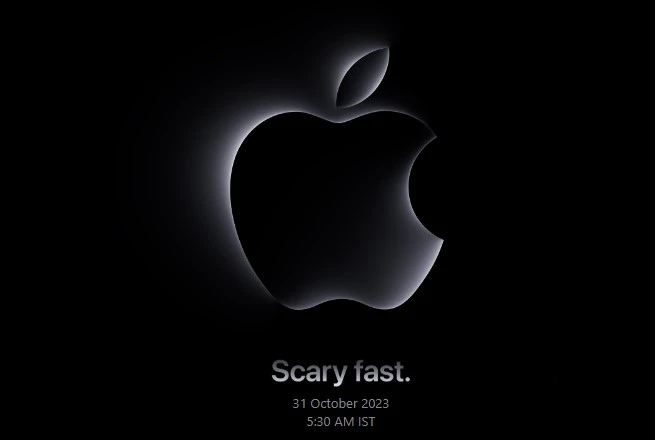 When Will the Apple Event 'Scary Fast' Be Organised?
Apple event will be organized on 30th October 2023, Monday. The event is said to be exciting. Scary Fast is the name of the event which can also be related to something which we don't expect yet. The event will be available to watch online.
Apple Event 'Scary Fast' Details:
Apple Event is going to launch soon on 30th October 2023. The event is expected to launch the new iMac designs. However, it has not been confirmed yet. The new model of the 24-inch Mac is a much-awaited one by Apple users. People are looking up for more details about Mac books and iMacs. The company has not revealed many details bout the event yet. The time for the event will be 5 pm Pacific Time on 30th October. It will be 5:30 a.m. on 31st October in India. This timing seems quite inappropriate for India. However, they will be providing live streams on Apple.com. There might be videos published on Apple's channel on social media platforms.
New Macbooks in Apple's Scary Fast Event:
The new i Mac will have a 4.5k retina display and 500 nits of top brightness. It used m1 chips in the previous versions. Apple currently has m3 chips that will be used in the upcoming Macs. Apple is often seen as a sign of luxury or status. People dream of using their products. The main reason is its cost. Apple products are costly but this adds to their importance in the market.
Apple has contributed to creating a completely new market space with its quality products. Many vloggers prefer using an iPhone rather than a camera because of its superb quality and clear zoom quality. We will update you more about the event as soon as we get to know about it. Apple is working on new launches. Its recent launch of iPhone 15 has also made people crazy to get it. The new Macbook might be available in pro versions and can have a larger display size.