The well-known exchange Coinbase has launched its brilliant platform that will ease the transfer of funds. The exchange has launched 'Coinbase Pay'. Here is Coinbase Pay Review, Feature, and How to use? It will help users to buy crypto and transfer funds from their Coinbase account. Here in this report, you will read about the features and how to transfer funds. So let's start the brief informative report to get all the information. This report will include the procedure which you can create your account in Coinbase Pay and use the features of this amazing feature by Coinbase.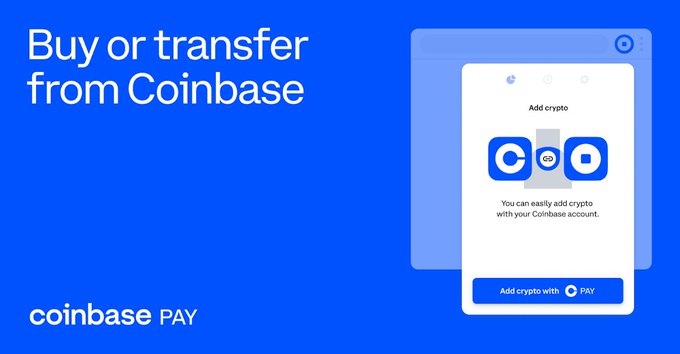 Coinbase Pay Review
Firstly we want to tell you that the feature will be available for only Coinbase users who withdraw and deposit funds to their Coinbase Wallet. You can read the official blog shared by Coinbase over this very special announcement. Previously, there were many problems faced by the users like if they initiated a transaction to the wrong address then the funds were irretrievable. But now the problem is somewhere sorted and this feature will make fund transfers easier for Coinbase users.
Coinbase Pay makes the process faster, easier, and more secure than ever before. All you need to do is select "Add crypto with Coinbase Pay" when you want to add crypto to your Coinbase Wallet extension. You can contact their support for KYC solutions.
Features & Benefits
Through Coinbase Pay the transaction will be more secure than before.
Faster than Before.
Users don't need to copy-paste their wallet address again and again.
Now Coinbase users don't need to sign in repeatedly during fund transfer.
More payment option has been enabled now for US and Canadian users (soon available globally).
How To Transfer Funds Through Coinbase Pay?
If you are a Coinbase Pay user and want to transfer your funds then this info will help you. By following these steps you can transfer your funds from Coinbase.
Firstly, you need to link their self-custody wallet to their Coinbase account before being able to use Coinbase Pay.
After this linking, you will be able to use the feature.
Then you will see the option to send your funds from Coinbase Wallet which will be definitely easier than before.
If you have enjoyed this article then please share it with another Coinbase user in your friend circle. Maybe this article helps him/her also to use this brilliant feature by Coinbase. For further details stay with us and don't forget to read other finance blogs on this website.