Finally, if you are looking for an Airline sector IPO then here is a brilliant Initial Public Offer. Most probably, you will see a very interesting and profitable company's IPO. In the year 2022, you going to see Go Air IPO. The opening date will be disclosed later and you will see a massive demand for this issue in the upcoming days. The draft red herring prospectus (DRHP) has been released by the company. Now people are just waiting for the opening of this Issue and applying for this IPO. If you are also excited and want to know the various details then we want to tell you that here you will get more information such as GO First Go Airlines IPO date, price, size and market lot etc.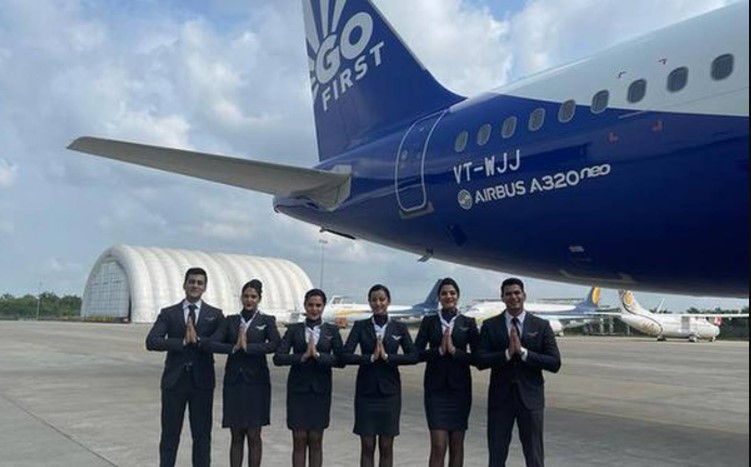 Go Air IPO Details
As we told you already that the DRHP has been filed and now the people are just waiting for the IPO then we want to share some exciting details with you. Discussing the profile of this company then we want to tell you that Go Air is an airline company and provides a good budget-friendly flight to customers. In the last few years company has jumped to very Impressive growth. The company Go Air has been started in the year 2005 in Mumbai and over the years the management of this company achieved very impressive growth. No doubt we will see good growth in the upcoming years also.
  ₹ in Crores
Revenue
Expense
PAT

2019
₹5937
₹6846
-₹387
2020
₹7258
₹9162
-₹1271
2021 6M

₹1438
₹2176
-₹471
Go Air IPO Issue Size
The Go Air IPO issue size is yet to come but on the basis of available details, it is approx Rs 3600 Crores. the exact details are yet to come and then we will tell you that how much fresh issue will be offered. Numerous details will come in this report once the IPO will be launched.
Go Air IPO Date 2022
Talking about the Go Air IPO date then we want to tell you that this Initial Public Offering will be released in February 2022. There is a huge possibility if the circumstances in financial markets become good then the company will open its IPO for all the investors. You will see a good demand by the retail investors and Qualified Institutional Investors also.
Go Air IPO Price Band
The Go Air IPO price band may be around Rs – to Rs – per equity share. However, there is no confirmation available related to the price band. The face value has been confirmed and it will be Rs 10 per equity share. Possibly, you will get this IPO under Rs 15,000. The market lot will be issued in the upcoming days.
How to Apply Go Air IPO?
If you are also excited to apply for Go Air IPO then here are some special ways available. You can apply for the IPO through available exchanges where you can buy shares of any IPO. There are several brokerage firms available such as Zerodha, Upstox, 5Paisa, Angelone and more. Also, you can apply for the IPO by downloading the IPO form and submitting it to your bank. You can download IPO forms through NSE Forms and BSE Forms.