Draupadi Murmu is a personality who amazed everyone with her marvelous work with different designations in the past few years. Surprisingly Indian Political party BJP announced its nominated candidate for the Presidential election of 2022 in India. After the announcement, everyone went crazy to know about her and her struggling inspiring journey. Let's explore all the details with Draupadi Murmu Biography, Net Worth & Educational Qualification. Even we will also know Shyam Charan Murmu who was her husband and died due to cardiac arrest. Along with these, we will discuss Draupadi Murmu Education which will be the most important part of this report. So let's begin and know about the upcoming president of India.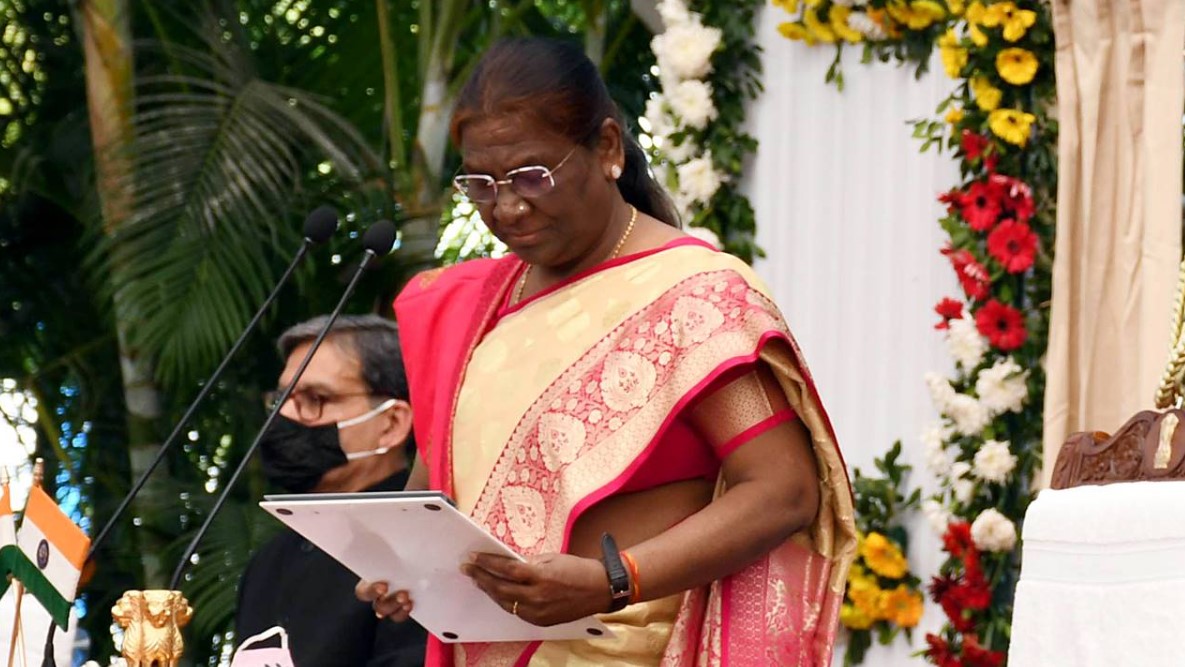 Draupadi Murmu Biography
Draupadi Murmu is a well-known Indian politician of the Bhartiya Janta Party BJP. She is 64 years old and passionate to serve the nation. She belongs to Odisha and her hometown is Baidaposi Village, Mayurbhanj, Odisha. Draupadi Murmu also served the nation as Governor of Jharkhand from 2015 to 2021. Now she is elected by BJP as the presidential candidate from BJP against the Opposition party's candidate.
Former Governor of Jharkhand (2015-2021).
Started Political career in 1997.
Re-elected as MLA in the year 2004 from Rairangpur Constituency.
Also Served as District President of BJP in Mayurbhanj.
Awarded by Nikantha award in the year 2007 for best MLA by Odisha Legislative Assembly.
Draupadi Murmu Education
Now moving towards Draupadi Murmu Qualification then we have several interesting pieces of information that you are looking for. She completed her schooling at a nearby school. But after that Draupadi Murmu went for completing a bachelor's degree. She has completed a Bachelor of Arts from Rama Devi women's college Bhubaneshwar Odisha.
Draupadi Murmu Net Worth
Assets and Net Worth is the most interesting detail for every popular personality. Current trending personality Draupadi Murmu also having assets. On the basis of available details as of year 2009 Draupadi Net Worth was Rs 6,10,000. But maybe the figure is changed now and we will update the info soon.
Who was Shyam Charan Murmu?
There are many people who want to know about Draupadi Murmu's husband Shyam Charan Murmu. Unfortunately, he died years ago due to cardiac arrest.
Draupadi Murmu's Son's death Cause?
As per the available details, Draupadi Murmu lost her 2 sons in the past. It was tragic for her. Her son Laxman Murmu died in the year 2009 and her other son died in 2013. But she didn't give up and give huge love and care to her daughter Itishri Murmu. Currently, Itishri Murmu working in a Bank in Odisha. We can say Itishiri iMurmu is like backbone of her mother losing three family members in the past years.